HYPERX CLOUD FLIGHT HEADSET – HSCF
Firmware Update Rev. 3116/4103
Part Numbers: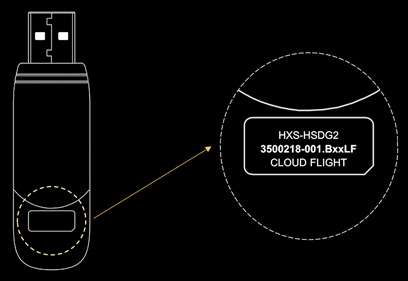 HX-HSCF-BK
Description:
This firmware update contains two different sets of firmware: Rev. 3116 for build AxxLF/BxxLF and Rev. 4103 for CxxLF.
The updater will automatically flash the correct firmware based on the build of the headset plugged into the PC.
The build can be identified by the BOM # found on the back of the USB wireless adapter.
**Please make sure both the headset (using the provided USB cable) and wireless adapter are plugged into the system before beginning the update. Plug both directly into the host system, not through a USB hub / dock / KVM. Do not unplug the headset nor the wireless adapter until after the update is finished and the tool is closed. **
Build AxxLF / BxxLF Release Notes:
Removed noise gate to fix mic input from cutting off on PlayStation 4
Improved playback audio activity detection for auto shut off
Build CxxLF Release Notes:
Improved playback audio activity detection for auto shut off
Downloads: