The keyboard will have three lighting profiles programmed into the keyboard. These are available via the profile button on the keyboard even if you have it connected to a computer without the NGenuity software installed. You can use this software to customize these profiles.
First, click on one of the preset profiles and drag it to the custom profile section just above them.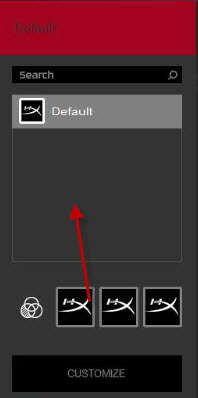 Then click on "customize" to make changes to it. Once you are done with your changes, click "apply". Then go back the profile section and drag this modified profile back to the preset profile section.